Our Program
The Precision Fluency Shaping Program treats stuttering as a behavioral problem. We do not perceive stuttering as the consequence of a complex emotional disorder. We can confidently say that after decades of helping stutterers, the proper approach to treating this perplexing, long-standing affliction is to accurately redevelop the physical properties of speech.
The Precision Fluency Shaping Program employs laboratory derived principles of learning in the development of new speech skills. During the therapy program, physical mechanisms used in the production of speech are precisely and systematically retrained. Participants in The Precision Fluency Shaping Program relearn the proper means of producing the elementary sounds of speech. The stutterers then rebuild their ability to correctly produce syllables, words and, ultimately, complete sentences.
The Precision Fluency Shaping Program was developed by Dr. Ronald L. Webster, President of the Hollins Communications Institute, a national stuttering research center that he founded to investigate stuttering, develop new treatment approaches and administer life-changing stuttering therapy.
Patient Testimonials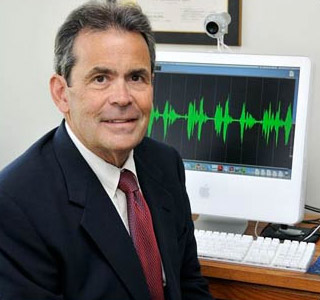 Ross S. Barrett, M.A., CCC/SLP
The Precision Fluency Shaping Program Director
Board Recognized Fluency Specialist
Learn more about Ross Barrett
Before the program, I stuttered so badly I was afraid of answering phones and having conversations. I managed to get through school without reading aloud or making one single presentation. My employer saw more in me than I saw in myself and put me through the therapy at their expense.
Today, I manage multiple building projects overseeing construction and infrastructure work, solicit bids, negotiate contracts and manage a staff of varied size. I also work with Habitat for Humanity on occasion.
These things were out of my reach before this program. I have 100s of associates who never knew I stuttered...